Picture hanging systems by STAS - the best way to hang your pictures!
Organize and rearrange your pictures, paintings, picture frames and photos easily and stylishly with STAS art hanging systems! Our picture display systems are very easy to install. Once installed, you'll be able to organize and rearrange your pictures time and time again without any tools, nails or screws. The possibilities of our systems are endless: create your own wall collage in a matter of seconds by hanging multiple picture frames just the way you like.
Why STAS?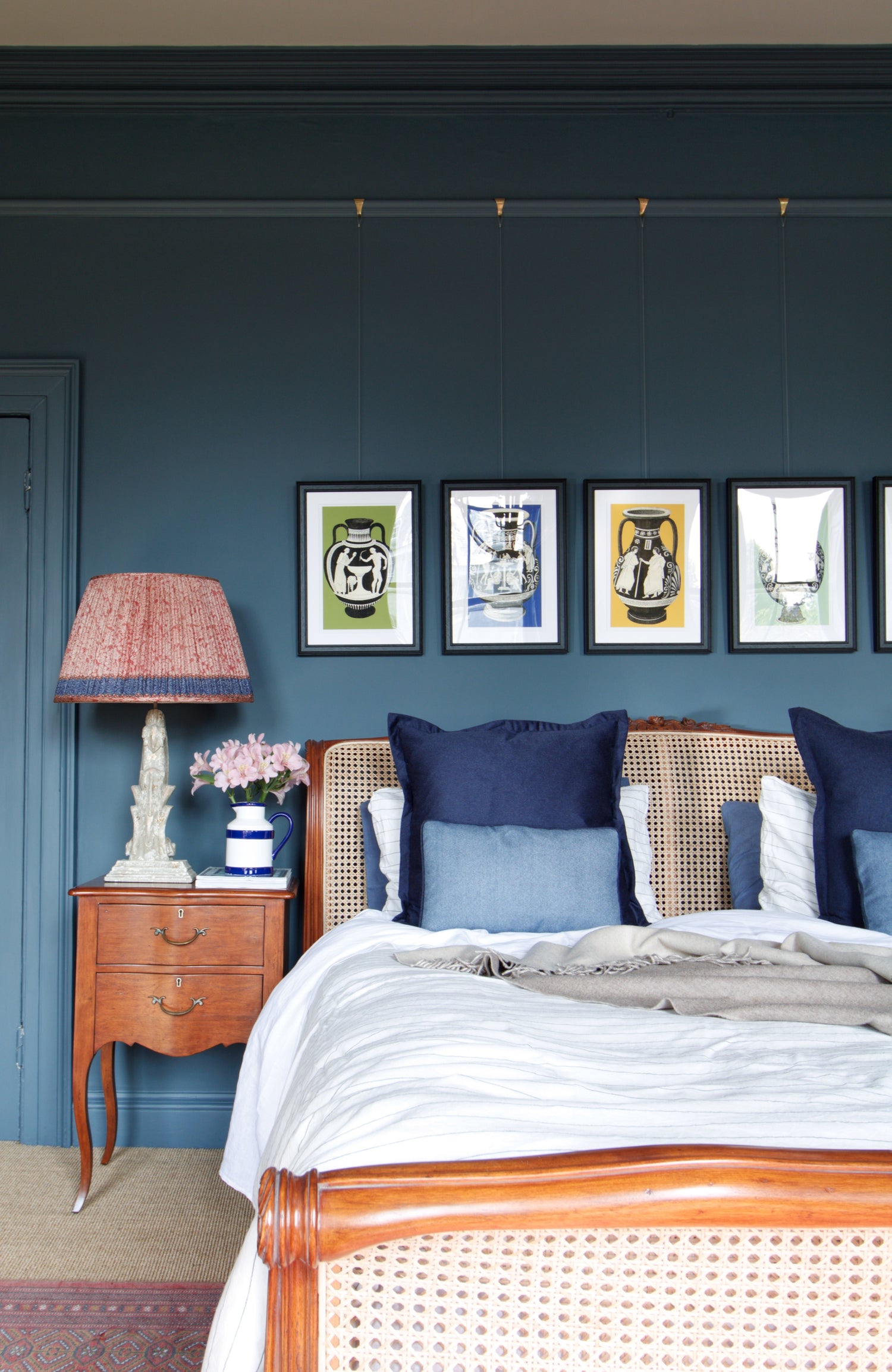 Free shipping on orders over £250

Service is of paramount importance at STAS. We therefore ensure a fast and correct delivery. Online orders over £250,- are shipped in the UK for free!
Patented Dutch design

STAS was founded in 1995 by 2 dutch brothers: André and Rien Stas. Most of the systems they developed are patented and many of them have subsequently won awards at international design fairs!
Five year warranty

We believe in the quality of our products. We believe in service. Therefore, all our products have a 5 year warranty, activated on the date of your purchase.
Your partner in projects

Our service doesn't end with delivering standard products.
Does your space ask for a specific solution? We'd love to think along with you! Let our sales department make you a free offer. We may surprise you!
Buy directly from STAS

hangingsystems.com is an online store which is developed and maintained by the head office of STAS in The Netherlands.

The customer service and warehouse are located in the UK. Buying from this store means buying the original STAS products directly from the manufacturer.
Over 40 million pieces were hung with STAS

STAS lends a helping hand (or rail) across the globe, assisting all kinds of people, in all kinds of places, in all kinds of spaces, with hanging all kinds of objects. Since 1995, over 40 million pieces were hung using STAS.
STAS picture rail hanging systems for the UK
Picture hanging without drilling

Mounting the rail system is very easy. By using the matching hooks and cords, you can move or exchange wall decorations endlessly without the need for tools, screws or nails! By using a picture hanging system, you never have to drill ugly holes in the middle of the wall ever again. Buy STAS online in our webshop!

STAS: specialist in hanging systems!

Our website contains numerous solutions for your paintings to hang safely, flexibly and elegantly. In addition to installation videos, you will find inspiration; various picture hanging ideas and tips for hanging art.

Feel free to create!

The walls in your rooms are large canvases. What story do you want to tell? A happy family with a photo collage? Distinct art? A well-organized workspace? STAS painting rails are a perfect solution for the modern interior, offices, museums and galleries. Hanging a photo frame or painting is very easy with all STAS hanging systems.